You are here
Back to top
The Food of Sicily: Recipes from a Sun-Drenched Culinary Crossroads (Hardcover)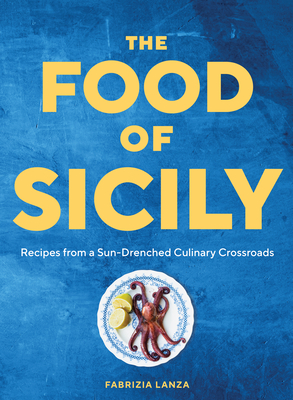 $40.00

Usually Ships in 1-5 Days
Description
---
In this all-new cookbook from Fabrizia Lanza, one of the world's greatest food cultures is distilled in 75 recipes for the home cook, plus a loving tribute to its ingredients, passions, influences, and history
 
Tucked away on an estate in the countryside south of Palermo is the Anna Tasca Lanza Cooking School, a unique center dedicated to preserving and sharing the great food culture of Sicily. The spirit of the school, now run by Fabrizia Lanza, the founder's daughter and scion of a renowned family of winemakers that goes back generations, is what makes Lanza's The Food of Sicily such a singular cookbook—not just a collection of recipes and techniques, but a vibrant and beautifully photographed profile of the land, the people, the history, and so much more.

On every page, in every recipe and note, the author captures the distinct taste of Sicily. How the simplest antipasti, brightly seasoned with nothing but lemon or vinegar, open the appetite—like a classic Octopus Salad or dish of Sautéed Black Olives. The little fried somethings—like an arancine or panelle—are easy, welcome, and nourishing. The Fresh Cavatelli, Pasta with Eggplant and Tomatoes, Bucatini with Sardines and Wild Fennel, and the eye-opening Anelletti Timballo explain why Sicilians are the biggest pasta eaters in the world. Festive meat dishes—such as Lamb-Stuffed Pastry, an Easter staple, or Grilled Sausage with Bay Leaves and Onions—are festive because the moment it's holiday time, Sicilians everywhere head outside and fire up their grills. And for a people known for their passion for sweets, some famous Sicilian treats—Watermelon Pudding, Lemon Granita, Rolled Fig Cookies, and the pinnacle of desserts, the elaborate Sicilian Cake with Ricotta Cream and Marzipan. Along the way, the author delves into everything from cheese, couscous, and olives to Amaro and the importance of bitterness.

Visitors to Sicily often sense it to be a place unlike anywhere else—lost in time and a little bit secretive. The Food of Sicily opens a bright window on it, celebrating this wonderful food culture while honoring everything that makes it special.
About the Author
---
Fabrizia Lanza grew up as part of a renowned Sicilian winemaking family, which meant immersion into the food and wine worlds from birth. She studied in France and northern Italy and worked as an art curator in the museum world for 25 years. In 2006, Fabrizia returned to Sicily to help run her mother Anna Tasca Lanza's cooking school, where she continues to build on her mother's legacy. Fabrizia is the author of several books in both English and Italian, including Olive, A Global History, Coming Home to Sicily, and Tenerumi. She has also produced two short documentaries Amuri: The Sacred Flavors of Sicily and Amaro. You can find her on Instagram @fabrizialanza and @annatascalanza and read more at annatascalanza.com.
Praise For…
---
"This book evokes everything I love about Sicily—its diverse cuisines, its rustic timeless beauty, the land itself. Fabrizia is a born teacher as well as a brilliant cook. She serves a history lesson along with each meal, and the food is exquisite."—Alice Waters, chef, restaurateur, and author

"Fabrizia Lanza calls herself a hungry anthropologist. She understands that food means nothing without context; she knows every bite we eat has a story and a cultural connection. This book, as with everything Fabrizia touches, is smart, beautiful, and genuine. I am a hungry, grateful reader."
 —David Tanis, chef and author

"Of all of Fabrizia Lanza's books, this one is my favorite. It's filled with enticingly original recipes I can't wait to make."—Ruth Reichl, author of Save Me the Plums
Welcome to Next Page!
Click below to read our November Newsletter!
Check out our Author Resource page at the link below
Our Pre-Orders are here! Check out what we have in store!